Wednesday, September 9, 2015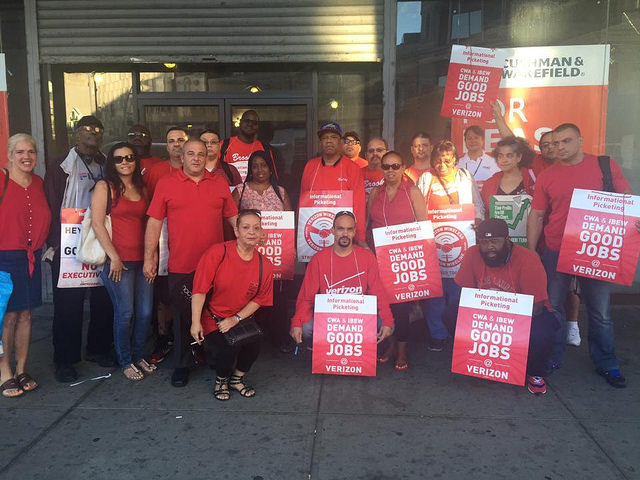 VZ demands at the table and they have not changed...
Complete elimination of job security.
Major reductions to medical benefits including higher deductibles, co-pays, premiums, and co-insurance.
Elimination of family care leave.
No COLA.
Elimination of Saturday and Sunday differentials.
Elimination of the lump sum pension. Employees would have to choose between a pension which would be frozen at 30 years or an enhanced 401k.
Elimination of the Accident Disability Plan. Establish a rolling 5 years period for 100% payment on Sickness Disability. Once 100% is used - members are paid 50% (currently full pay benefits recycle after being back at work for 13 weeks).
It is unacceptable for this company to keep these proposals on the table. 
We need to keep mobilizing every day!