Wednesday, January 12, 2011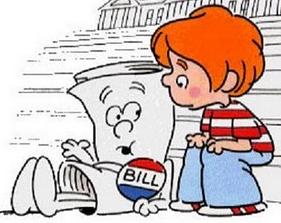 The rules of the U.S. Senate have been abused to prevent pro-Labor laws from being passed. The Senate should not be run by the minority – every bill should get debated on the floor, and the minority should have to hold the floor when they filibuster. Secret Holds must end. Call your Senator and tell them that the time has come. When the Senate convenes next month, a majority can change the rules that allow this abuse by voting for Senate Resolution Number Ten (S. Res. 10). Tell your Senator to co-sponsor S. Res. 10, and stop the minority to obstruct the will of the majority. Dial 1-877-851-3674. It's so easy, and makes a difference.
Call your Senator, tell them who you are, where your from and ask them to co-sponsor S. Res. 10. That's it! That's all you have to say! Thank you for Taking Action!