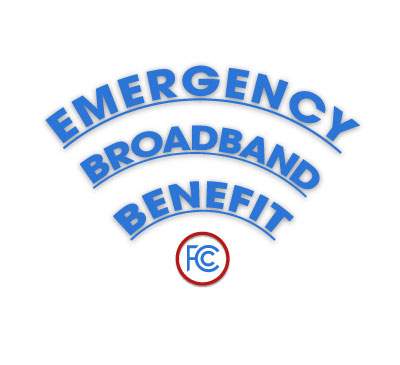 We also wanted to make sure you had information about this important federal program. The Federal Communications Commission (FCC) has launched the Emergency Broadband Benefit program, a temporary service to help make Internet service more affordable. We wanted to make sure you knew about this new federal benefit program that can help families and households in your area stay connected.
The Emergency Broadband Benefit provides:
Up to $50/month discount for broadband service;
Up to $75/month discount for households on qualifying Tribal lands; and
A one-time discount of up to $100 for a laptop, desktop computer, or tablet purchased through a participating provider if the household contributes more than $10 but less than $50 toward the purchase price.
The Emergency Broadband Benefit is limited to one monthly service discount and one device discount per household.
Check out www.fcc.gov/broadbandbenefit for a Consumer FAQ and other program resources. Please help spread the word about this important program by posting on your local's social media. We also sent out to all members of the legislature and MOCs!