Friday, September 24, 2010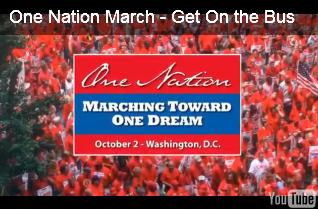 Get on the Bus on Saturday, October 2nd.
There will be a historical rally in Washington D.C. All labor unions are coming together to demand a comperhensive job's bill that puts America back to work. Buses will depart at 6am sharp from 1845 Utica Ave btwn Flatlands and Ave J. Please joins us with your family. To reserve a seat contact 718-444-1109 and add your name/s to the list.
Dont watch the rally on CNN...be on CNN!!