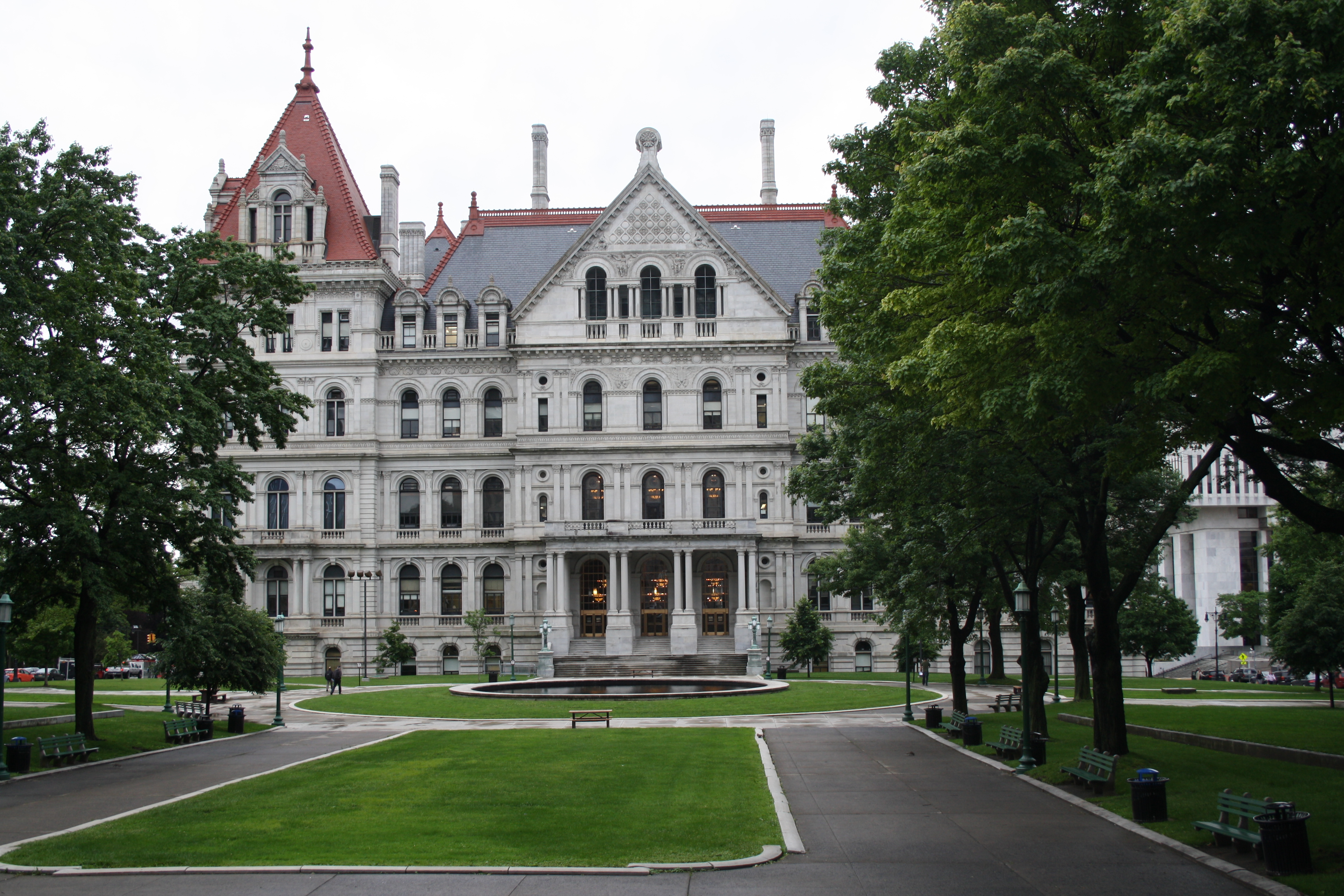 Another exciting update about our legislative work this year - the New York State Assembly voted unanimously to pass our bill to protect our jobs and stop dangerous One Touch Make Ready regulations! Since the State Senate already passed the bill a few weeks ago, it will now go to the Governor's desk to be signed into law.
CWA members sent over 2,200 emails in the past two weeks alone to tell legislators that they must pass this legislation to stop One Touch Make Ready. We also traveled to the State Capitol in Albany on May 17th to speak with Assemblymembers about the dangers of One Touch Make Ready to good union jobs and to our communities.
If you don't know what One Touch Make Ready is all about, here's the gist: it's a regulation that destroys good jobs by allowing unskilled contractors to do the work that should be done by career employees who know the condition of the equipment and poles and have been professionally trained. New York is one of the few states that doesn't allow One Touch Make Ready - and thanks to our members' hard work this year, we will continue to protect good union jobs and prevent One Touch Make Ready!
In addition to this (BIG) win, we also want to take another moment to celebrate our victories in the NYS Budget, passed back in early April - again, our members stepped up to the plate and fought hard to win protections for our jobs. We sent nearly 2,000 emails to legislators about the $1.6 Billion in Federal and State funding for broadband buildout, and had dozens of meetings with legislators as well. When all was said and done, the NYS Budget included the labor standards, fiber preference, prequalification, and prevailing wage regulations that we were looking for.
CWA members also fought to win billions of dollars in the NYS Budget for hospitals that are struggling financially. Hospital funding money will be distributed based on a plan established by the Commissioner of the Department of Health, and we will keep pushing to make sure the hospitals in which our members work get a fair share of this new funding. The NYS budget also included funding for up to $3,000 in bonuses for frontline healthcare workers, many of whom are CWA members.
The NYS Legislative Session is wrapping up for this year, and our victories this year have shown us once again that whether it's a contract fight, a picket line, or a fight for pro-worker legislation, we have power when we stand together!