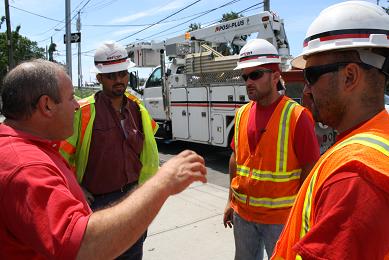 To the Members of Cablevision. The extension of your contract with the changes we spoke about has finally been signed by both parties and is now in effect. The contract will run through to June 20, 2019. Congratulations once again to all the members who have been in this fight since 2011. We will be holding a Cablevision membership meeting on Tuesday, August 2nd, 6:00 pm at the Local Headquarters. 1845 Utica Ave.
Verizon Members. Medical changes for our new contract go in effect on August 1st. If you have any questions please call the Union hall 718-444-1109. VZ has sent out a booklet explaining the changes that were in the MOU.
August 12th will be here shortly as we are extending the invitation to ALL members of Local 1109 for the Brooklyn Cyclone Game & BBQ. Let's get together and celebrate all 3 contracts achieved in the last 2 months; Verizon, Cablevision and Verizon Wireless. Please call the Local at 718-444-1109 to reserve your spot.