Tuesday, January 28, 2020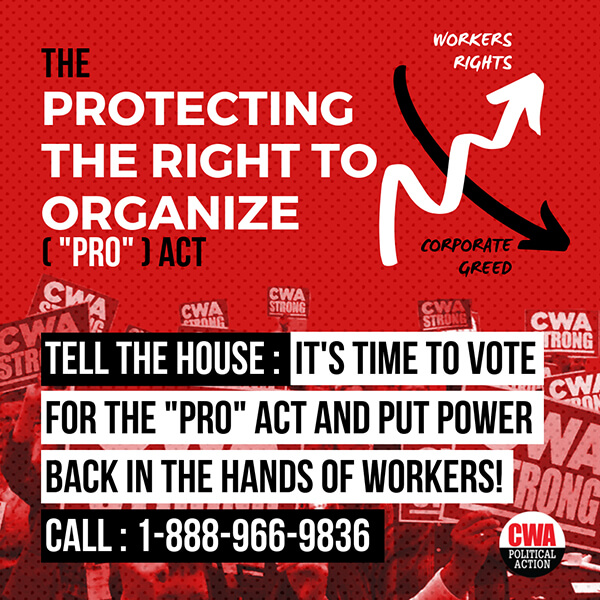 The PRO Act is an important piece of legislation that would protect our right to organize. Thanks to the work our Local 1109 members and CWA members from across the country, the bill has passed through committee. Leadership in the House has promised a vote in the coming weeks on the bill.
On February 4th, we are having a day of action. CWA members from across the country will be calling their Congress member and letting them know the importance of voting for the PRO Act. We are asking all of our members to call your member of Congress on February 4th and make sure that they are Voting Yes on the PRO Act.